I'm an author, an illustrator, and a life-long space cadet who flies by the seat of her rocket pants. Since graduating Sheridan College in illustration I've illustrated picture books and novels, but my favorite medium remains comics. My debut graphic novel Cat's Cradle went on to win the 2012 Joe Shuster award for best comic for kids, and has recently been picked up for re-release by First Second Books. Also with First Second, I've illustrated author M. T. Anderson's haunting Breton legend The Daughters of Ys, released in August 2020. I live in the tiny village of Carp, Canada, where I spend my time drawing, reading and spinning tales of magic and monsters. Though I work primarily in English, French is my mother tongue— alors n'hesitez pas a me contacter en francais si vous preferez!
Fast facts:
Best season: Autumn.
Favorite color: Blue (to wear), Terra Cotta (to draw with).
Most re-read comics: Gemma Bovery, Ranma 1/2, anything by Los Bros Hernandez.
Cherished animations: Le roi et l'oiseau, Princess Mononoke, Over the Garden Wall.
Dream project: Creating my own animated series.
Strength: Intuition.
Weakness: Head in the clouds.
Chocolate or— : Chocolate. Always chocolate.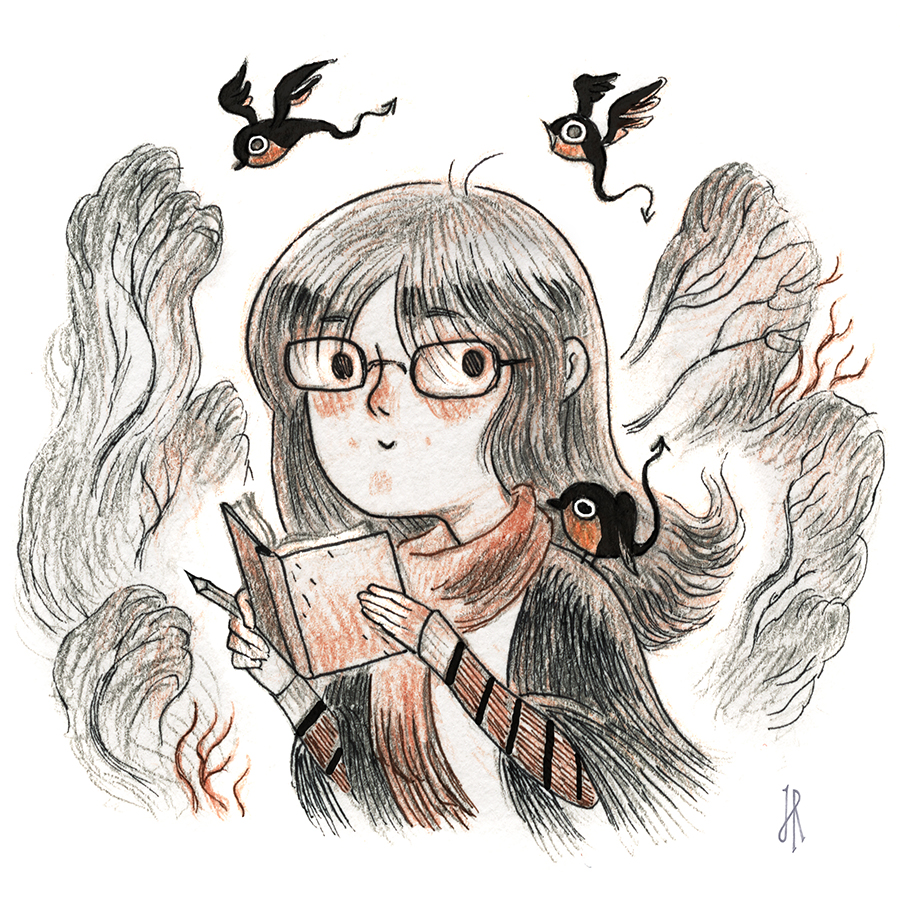 ---
For any inquiries regarding children's books and illustration projects, please contact my agent Jennie Dunham at Dunham Literary Inc.
For all other questions, or simply to say hello, feel free to email me at jorioux@gmail.com or contact me on my instagram.