Cat's Cradle: The Golden Twine Written and illustrated by Jo Rioux. First Second Books, 2022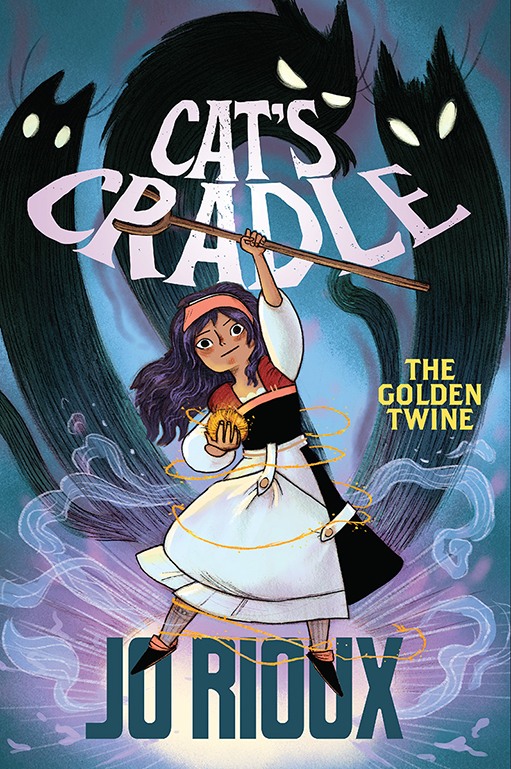 Suri loves monsters—studying their lore, telling stories about them (for a fee), and—she hopes—one day taming them. Unfortunately, no one takes an orphan street-urchin who travels with a merchant camp very seriously. But Suri's self-confidence, cleverness, and ambition serve her well when a mysterious new wagon joins her camp—holding something very big, very loud, and very monstrous.
And that's before Suri runs afoul of a treacherous family with its own beastly secret—and a prince hunting the greatest monster of all!
Reviews for Cat's Cradle: The Golden Twine
"At times vividly hair-raising, the book never overwhelms the reader, making it a worthy entry in the too-small category of scary fun for middle grade readers."

"Rioux is a fabulous artist with a highly distinctive style: Here cat-eyed humans live in a world of aquas and rusts, golds and shadows. The color base of each background evolves to fit the mood, so it's a pleasure just to flip through the scenes, taking in the tones."

―Adam Gidwitz The New York Times
"A captivating series start that will have readers clamoring for more."

—Kirkus Reviews
Cat's Cradle: The Mole King's Lair Written and illustrated by Jo Rioux. First Second Books, 2023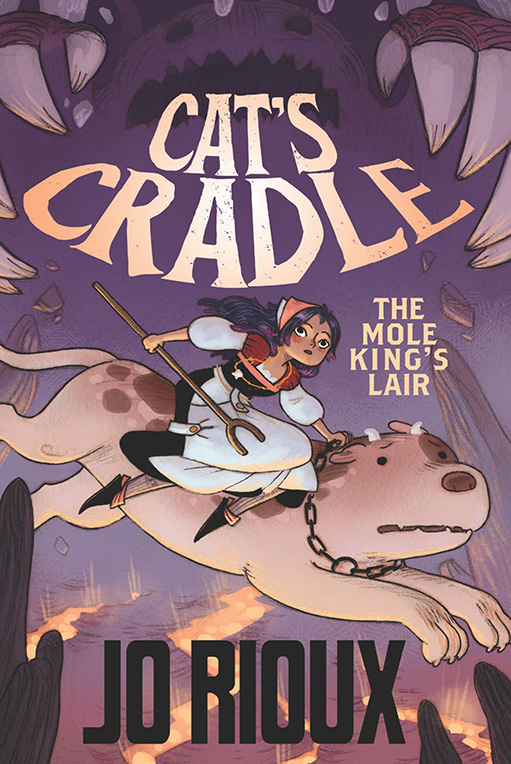 Suri the monster tamer is back for the second volume of this thrilling middle grade fantasy graphic novel trilogy!
Suri has what it takes to be a monster tamer—she just knows it! She's even tamed her first monster…if you count Byron. He's less like a monster, more like a giant dog. He needs a master that's just his size, so Suri, Caglio, and Byron set off for the land of the giants: the Monster's Cradle. An epic journey like this requires money and provisions, which they don't have. But the treasure at the heart of the mole king's lair might be the solution to their problem!
Reviews for Cat's Cradle: The Mole King's Lair
An exciting, adventurous continuation centering a clever protagonist. (map, journal entries) (Graphic fantasy. 8-14)

—Kirkus Reviews
The Daughters of Ys. Written by M.T. Anderson, illustrated by Jo Rioux. First Second Books, 2020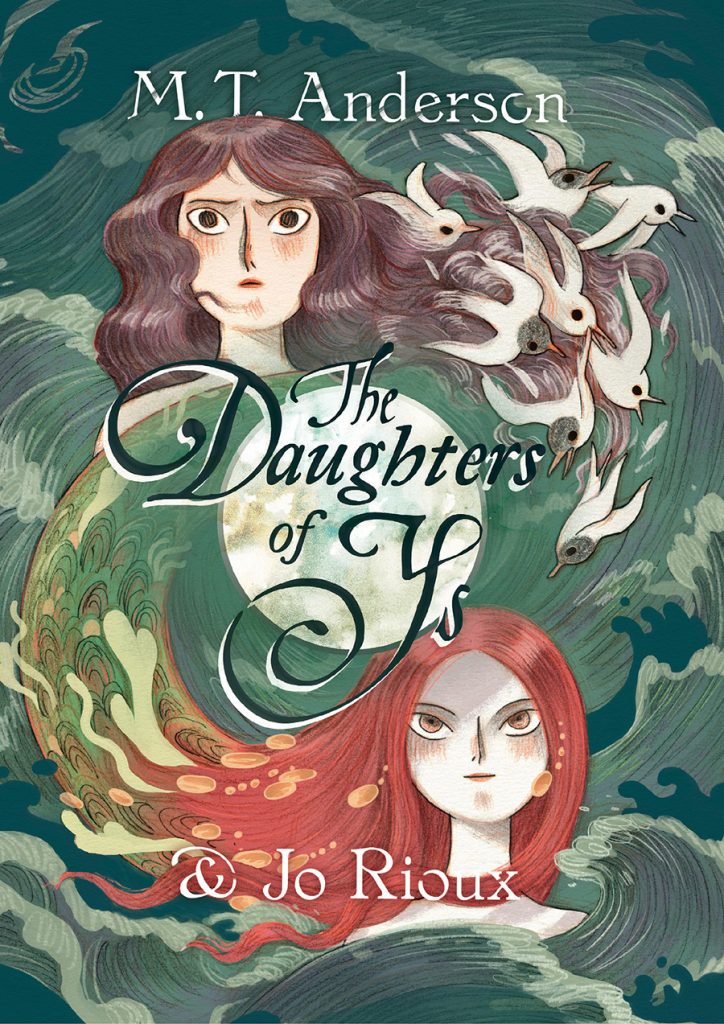 Ys, city of wealth and wonder, has a history of dark secrets. Queen Malgven used magic to raise the great walls that keep Ys safe from the tumultuous sea. But after the queen's inexplicable death, her daughters drift apart. Rozenn, the heir to the throne, spends her time on the moors communing with wild animals, while Dahut, the youngest, enjoys the splendors of royal life and is eager to take part in palace intrigue…
Based on an old Breton legend.
Reviews for The Daughters of Ys
"Anderson and Rioux have woven a lush folktale filled with magic, lust, and feminine power. Rioux's pencil illustrations are melancholic, with dramatic shadows, glowing moonlight, and swirling seas. …A haunting rendering of an ancient folktale, packed with magic."

―School Library Journal, starred review
"Jo Rioux's character designs―which reference fifth century Anglo-Saxon art―aren't just beautiful, they allow her to test the evocative possibilities of minimalist cartooning."

―NPR, from "NPR's Favorite Books Of 2020"
The Secret Starling. Written by Judith Eagle, illustrated by Jo Rioux. Walker Books US, 2021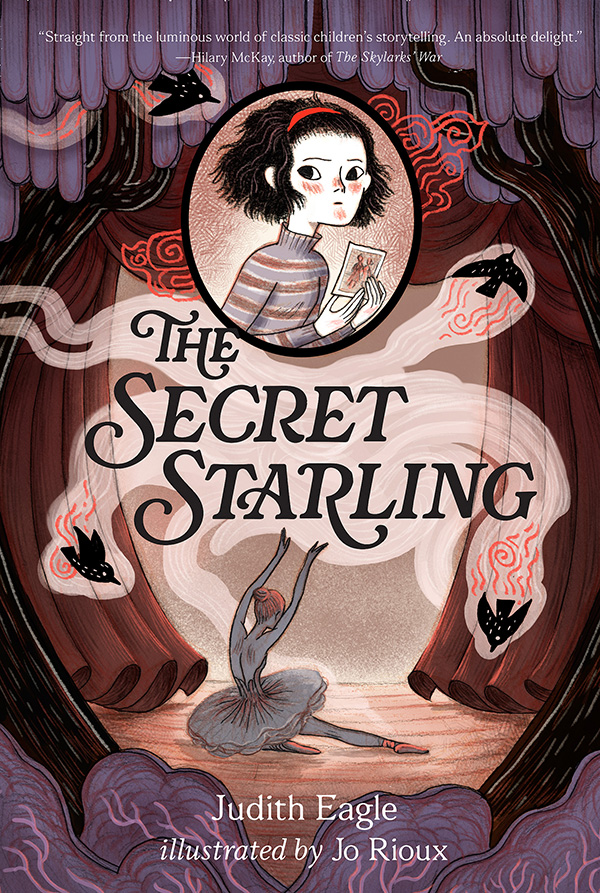 The Pear Affair. Written by Judith Eagle, illustrated by Jo Rioux. Walker Books US, 2022